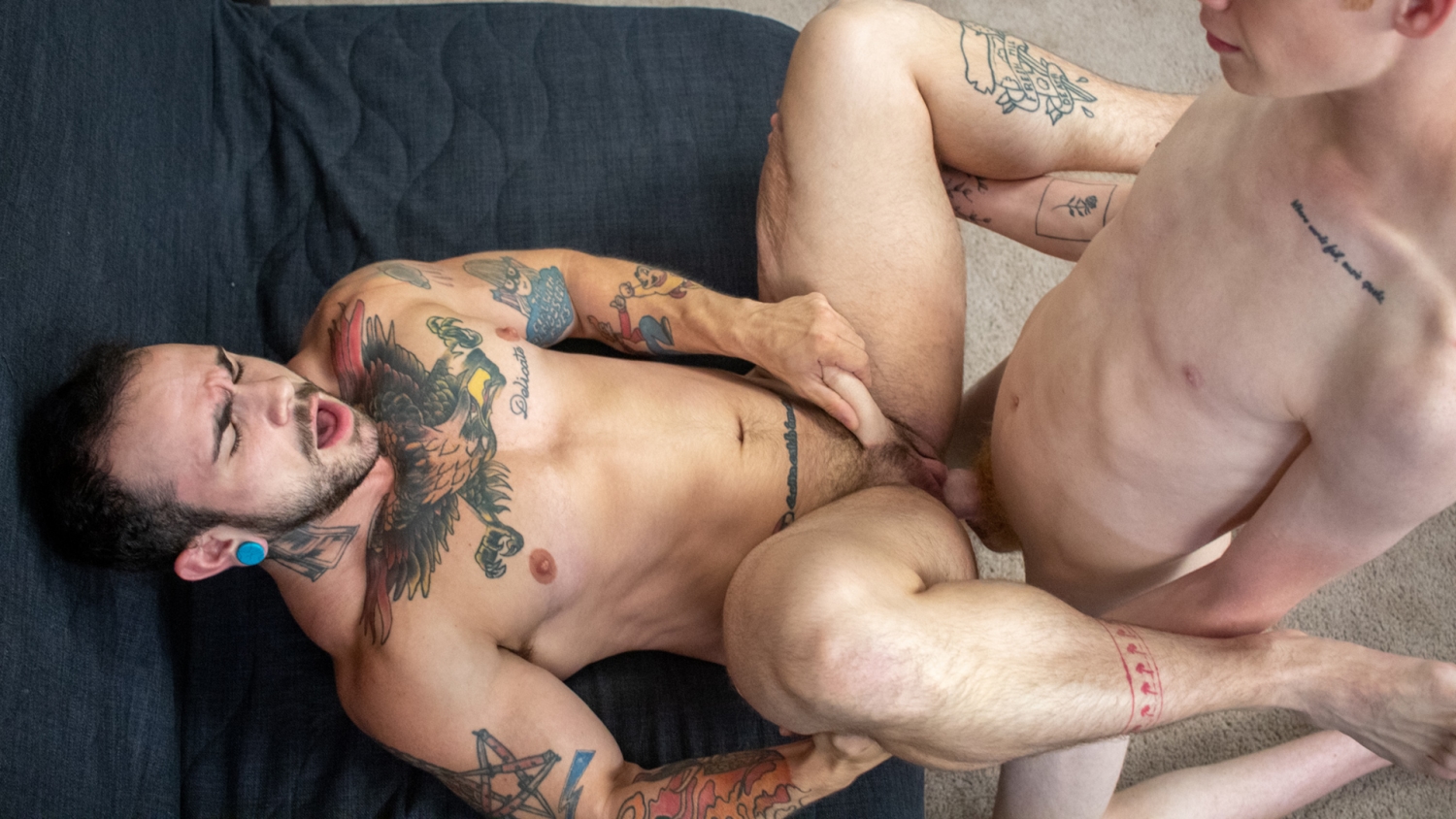 Jesse Diamond & Connor Taylor Chapter 3
It's a tender moment as Connor and Jesse as they make out on the couch. They two have carved out a special time to be close and intimate, taking their time and just enjoying each other's company.
Of course, it ...
[Read more]
Of course, it would be a lie to say their intentions are platonic. Connor loves how strong and beefy the trans man is, feeling his big thighs as their tongues glide over each other. And for Jesse, he adores the way the tall, ginger string-bean's massive cock swells up at first touch, filling his hands as he massages his loins.
Jesse pulls off his clothes and slides off Connor's shorts, giving him a look at the massive pole the tall twink possesses. Not only does it stand up impossibly high, but it's thick and girthy all the way down to the fiery base.
Jesse bobs his head up and down, working the shaft and sending Connor into a trance of deep pleasure. Connor gets to just sit back and feel it all wash over him, looking his partner in the eyes as he edges closer and closer to climax.
Before Connor can fully release, Jesse gets up on top of him, mounting him and riding him as he lowers his hungry cock-swallowing hole down on him. Connor's eyes go wide as the muscle man's thick legs spread apart and engulf him into his wet pussy.
Connor moans as the sensation brings out his passionate nature, leading him to put Jesse on his back and dick him deep from behind. Jesse holds onto his cock and legs as Connor works him over, bringing both of them to a thoroughly satisfying cummy conclusion!